At Safeguard Mechanical Ltd. we are committed
to providing exceptional service at a competitive rate.
Safeguard Mechanical Ltd. is a proud locally owned company which is operated out of Coquitlam, BC. We service all across the Lower Mainland to a wide range of customers with specialized needs. We are committed to high quality service and innovative designs for all of your commercial and industrial plumbing and heating requirements.

Mickey Hamel is Safeguard Mechanical's president and founder. Mickey started the business in 1986 as the sole employee. Through Mickey's hard work and dedication, Safeguard Mechanical Ltd. has grown into a flourishing plumbing and heating company. Today, Safeguard Mechanical Ltd. provides employment to over a dozen journeymen and apprentices.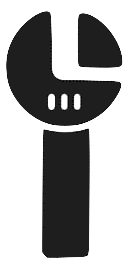 Safeguard Mechanical Ltd.'s success can be attributed to our ambitious and hardworking staff. We are a proud participant of the BC Plumbing Apprenticeship Program. Safeguard Mechanical Ltd. is committed to investing in BC's skilled labour workforce and training new apprentices. If you are a journeyman plumber or plumbing apprentice seeking employment, please send us your resume today!